Shane MacSweeney: Consultant Vascular Surgeon, Nottingham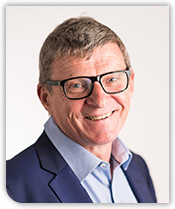 Shane MacSweeney, MA MB BChir MChir (Cantab) MMedSci (Clin Ed) FRCS (Eng), is an experienced specialist full time vascular surgeon offering the latest treatments for varicose veins, abdominal aortic aneurysms, and stroke prevention.
Mr MacSweeney qualified in 1984 from Cambridge University and trained as a Vascular Surgeon in London and Australia. He has been a Consultant Vascular Surgeon based at the Queens Medical Centre in Nottingham since 1995, treating a wide variety of vascular problems including:
abdominal aortic aneurysms
diseased blood vessels taking blood to the brain (carotid surgery) for the prevention of stroke
leg ulcers
poor blood supply to the legs
excessive sweating and or facial flushing.
Membership of professional associations
Mr MacSweeney has an interest in training and education and teaches on training courses for vascular surgeons around the country and in Europe. He was recently Vascular Tutor for the Royal College of Surgeons and the Vascular Society and has a Masters degree in Clinical Education. He is active in research, particularly in investigating how to prevent strokes more effectively, and key hole surgery for abdominal aortic aneurysm.
He trained with Michael Lawrence Brown one of the pioneers of endovascular aneurysm surgery in Australia and performed the first operations in the UK with his method in 1996. The Zenith endovascular stent graft is now one of the most widely used methods for key hole repair of aneurysms in the world.
He also performed the first minimally invasive catheter varicose vein operation in Nottingham (VNUS radiofrequency ablation), and introduced carotid surgery under local anaesthetic to Nottingham. He has taught and trained surgeons on the technique of endoscopic thoracic sympathectomy to treat excessive sweating of the hands and facial flushing.
He also provides expert medico-legal reports for solicitors.
He Has recently been appoint ted an Honorary Clinical Associate Professor by the University of Nottingham in recognition of his research contribution.
He has recently been featured on a video on BBC news regarding a new keyhole technique to remove varicose veins.
Clinical and research interests
Minimally invasive treatments for varicose veins, keyhole repair (EVAR) of abdominal aortic aneurysm (AAA), carotid surgery under local anaesthetic. Research into stroke prevention and the causes and keyhole repair of abdominal aortic aneurysms.
Publications
Mr MacSweeney has contributed to over 50 publications in journals and books. Some recent ones include:
Treatments available
A full range of treatments for varicose veins, including the latest less invasive treatments, such as VNUS, laser (EVLT), foam sclerotherapy
Thread veins
Leg ulcers
Carotid surgery for the prevention of stroke (carotid endarterectomy)
Endovascular (EVAR) and open repair of abdominal aortic aneurysm (AAA)
Intermittent claudication (pain in the leg muscles on walking)
Excessive sweating (hyperhidrosis)
Facial flushing (excessive blushing).
Where can I get treatment?